Cowgirl In The Sand | Turquoise | 3-Color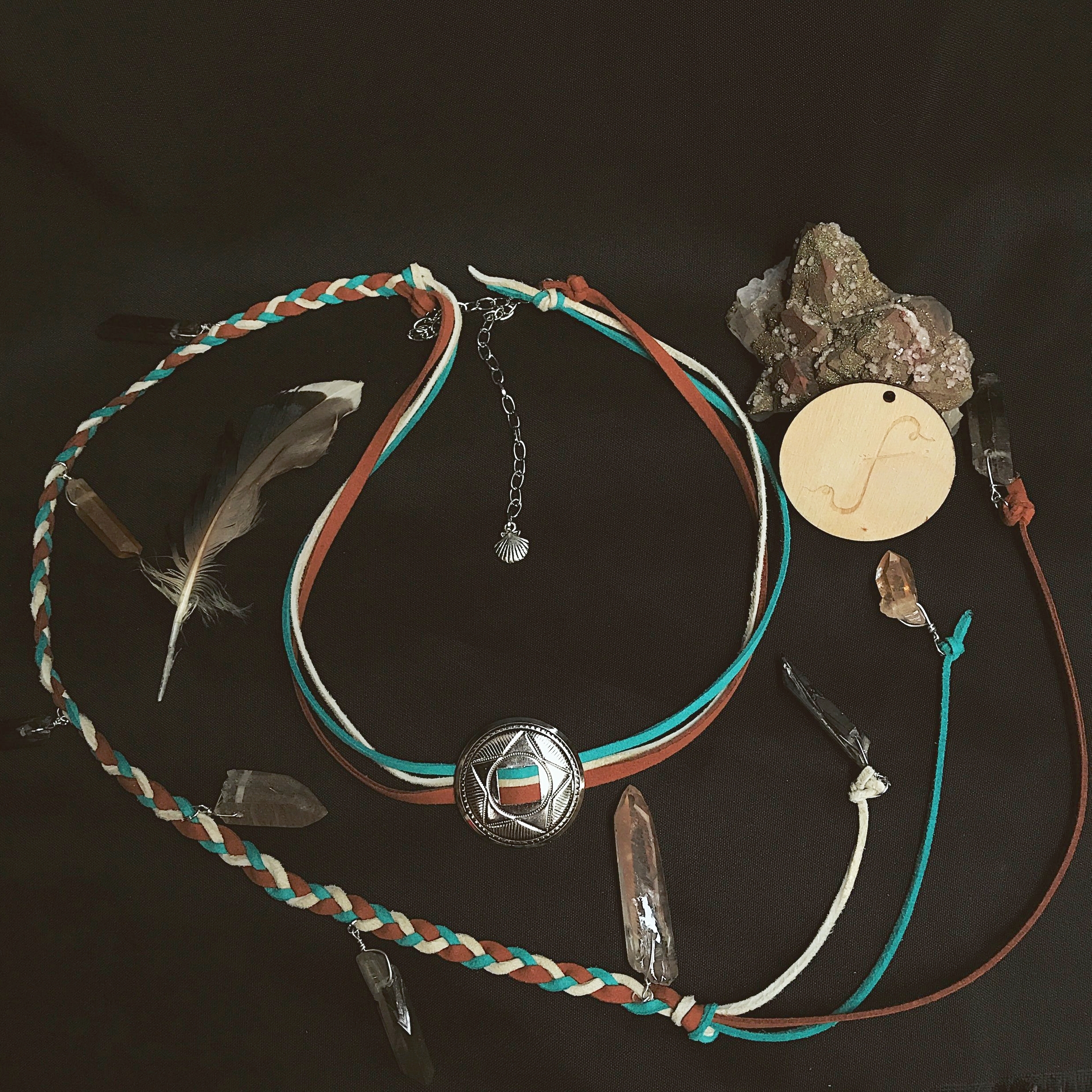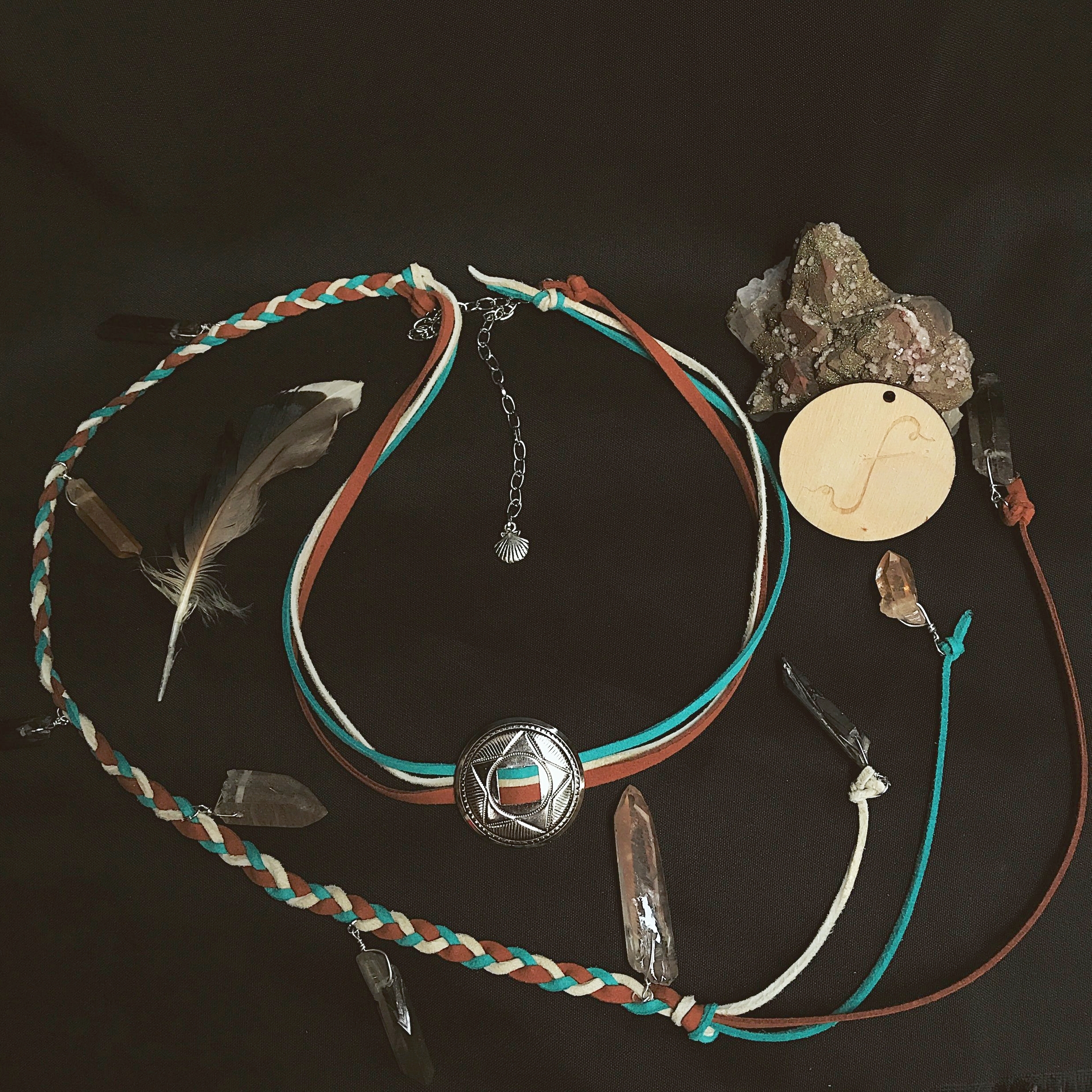 sold out
Cowgirl In The Sand | Turquoise | 3-Color
Ever wanted to feel like a cowgirl and a mermaid all at once? Me too, me too.. I've always believed anything you can dream you can create. Set your dreams free in this 3-in-one, adjustable, one of a kind handmade piece of wearable art.
_____
1 :: Style as a headdress for festivals or photoshoots
2 :: Wear it as a statement necklace to any event
3 :: Dress up an outfit with this piece as a belt
_____
SMOKY QUARTZ :: provides the wearer with a sense of stability and grounding energy. Wards off negative vibes.
TANGERINE QUARTZ :: has the ability to help the wearer manifest an abundance of joy and success. Gives a happy, childlike vibration out into the universe
ZODIAC* :: capricorn, sagittarius, leo, libra
*All zodiac signs can enjoy the healing properties of this piece
_____
100% Handmade | One of a kind | Vegan | Adjustable size | Limited edition